COVID-19 Urgent Response Fund Supports Indigenous Community in Toronto
"I feel so much better since I got started with phone counselling with @Anishnawbe Health. People who need these services must feel so lost, so I am happy that they are reaching out to do phone counselling. My level of anxiety has already dropped majorly. Miigwetch!" – Tweet from grateful AHT Client on March 31, 2020
With great donor support, during the COVID-19 pandemic, Anishnawbe Health has been able to quickly address the needs of Toronto's Indigenous Community. To-date the COVID-19 Urgent Response Fund has raised over $150,000 and has allowed Anishnawbe Health to offer more support for this vulnerable community and ensure they stay as healthy as possible. Read More
Grandfather Teachings at the Heart of Being a Father for Staff member Raiden Levesque
As we celebrate Father's Day on June 21, we had a special Q&A with Anishnawbe Health staff member Raiden Levesque. Raiden works with families as a Health Promoter, working to help the community members find balance in mind, body, spirit and emotion. Raiden will be celebrating Father's day this year with his 8-year-old daughter.
Tell us about your daughter Harmony
I have a beautiful little girl who will be 8 in September. She is Metis and from the Thunderbird Clan. Her Spirit Name is Buffalo Woman. Harmony is like a lightening bolt. She has tons of energy and she is just a really happy sweet girl. She loves gymnastics and dancing and has been a fancy shawl powwow dancer since the age of three. Read More of Q&A
Sweetgrass Monthly Giving Donor Profile: Todd Ross gives back in recognition of warm welcome provided to him as a Two-Spirit Métis Client
Over 10 years ago, Todd Ross walked into Anishnawbe Health Toronto (AHT) not knowing what sort of welcome he would receive. "As a two-spirit person, you never sort of know when you go into an organization or speak to a practitioner like a traditional healer what the reception is going to be but it was so welcoming. I was so happy." Todd's early introduction to Anishnawbe Health was through the two-spirit sweat lodge. The sweat lodge ceremony for members of the LGBTQ Two Spirit community is held twice a month at Anishnawbe Health Toronto.
In Memory of John Daniel O'Leary
October 10, 1951 - April 14, 2020
On April 14, 2020, Anishnawbe Health Foundation lost a beloved member of our Foundation's team – John Daniel O'Leary.
John joined Anishnawbe Health in 2018 and has been a valuable and integral part of growing the Foundation's campaign for a new home for health, wellness and healing for the Indigenous Community in Toronto that is set to break ground later this year.
In John's memory, his family has set up a fund to support the new home for Anishnawbe Health Toronto. Our Foundation is grateful for all that John did to support building the Foundation and to his family for choosing to honour his memory in this way. "May the Creator cradle John on his journey to the Spirit World," offered Foundation Board Chair Andre Morriseau.
Anishnawbe Health Hosts Toronto Foundation Trust Collective Learning Journey Event
On March, 11, Anishnawbe Health Foundation hosted the Toronto Foundation Trust Collective Learning Journey Event. Over 40 women were brought together to learn about Anishnawbe Health's work and why culture, identity and ceremony are at the core to strengthening the urban Indigenous community. The women came together to honour grandmother moon, hear teachings about the four sacred medicines, enjoy Traditional foods and listen to Traditional drumming and singing.
Chi Miigwetch to all of the health centre staff and volunteers who helped make this evening a huge success.
Traditional Teaching - Strawberries
The strawberry is referred to as the heart berry and is a woman's medicine. It has been used to teach the young woman about creation, community and love. Young women will fast from strawberries and all other berries for 1yr after their first menstrual cycle. During this time the young women will sit with the grandmothers and receive teachings about womanhood and bringing life intothis world, she will also receive a teaching on caring for the community. At the end of the fast the young women will go and pick berries and the families will provide a feast for the community to show their appreciation for the community supporting these young women.
The heart berry also reminds us of reconciliation and teaches us how to maintain the heart-full relationship in our families and communities. During the strawberry harvest in June, many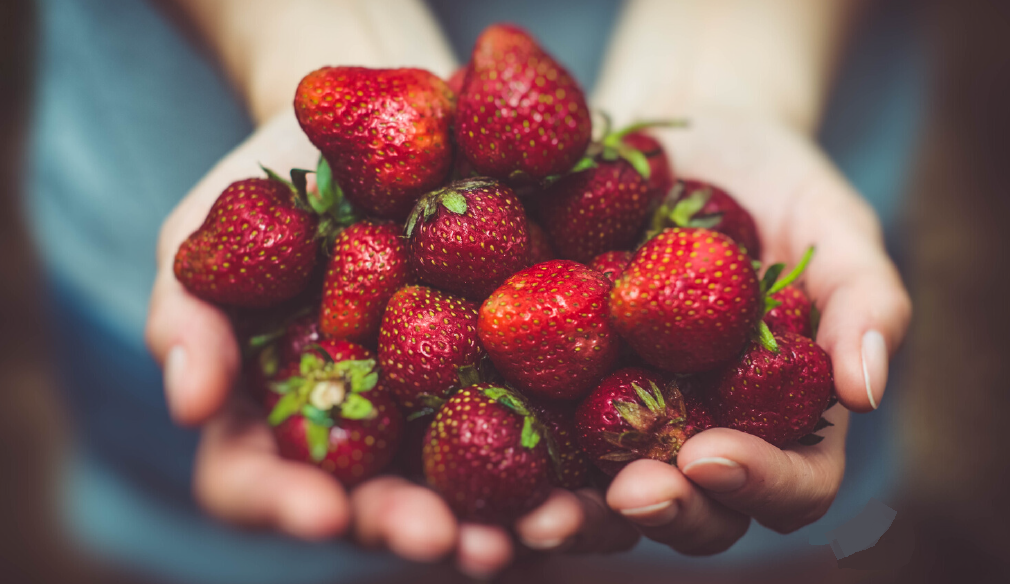 communities hold an annual feast welcoming everyone home and letting go of all differences, judgment and self-righteousness.
Strawberry Teaching courtesy of the Anishnawbe Health Diabetes Team.
Indigenous Designs Take Centre Stage
Anishnawbe Health Toronto was recently featured in the Globe and Mail and Daily Commercial News. The articles discuss how Indigenous tradition and design have been integrated into the architecture of the new health centre set to break ground Fall 2020.
To read the Globe and Mail Article click here.
To read the Daily Commercial News article click here
Anishnawbe Health Family Program Virtual Art Contest Winner Announced
Anishnawbe Health Family Program is pleased to announce the winner of our virtual art contest draw and the recipient of our $100 gift card prize! We thank all the families and children that were a part of the Express Yourself Virtual Art Program and for sharing their artistic gifts with us! We really appreciated the creativity, thought and imagination that went into every art submission.

The winning submission was created by 8 year-old Madisyn. This artistic piece depicts an earth medicine wheel. We loved the painting and seeing aspects of different Nations incorporated into each direction, as well as Mishomis shining down on the wheel.

Chii Miigwetch to Madisyn and all participants!
4th Annual June Reception & Auction Postponed
to June 2021
June 3 would have been our 4th annual June Reception and Auction in support of the campaign for a new Anishnawbe Health Toronto. This yearly event coincides with National Indigenous History Month and National Indigenous Peoples Day. To-date the event has raised over $130,000. Unfortunately, this year, due to the COVID-19 Pandemic, we had to cancel --- but the committee, co-chaired by Alain Bartleman and Kelly Rodgers, promises to be back in 2021!
We would like to acknowledge and thank our committee, hosts and sponsors, many of whom have donated their annual sponsorship of the event to our COVID-19 Urgent Response Fund to support the needs of the Indigenous community in Toronto, during this emergency. Thank you to our generous hosts: Beutel Goodman, Fiera Capital, Guardian Capital, Leith Wheeler Investment Counsel, Lincluden, Ridgewood Asset Management and Rodgers Investment Consulting.
If you would like to join our hosts in making a donation to the COVID-19 Urgent Response Fund click here
To view photos from last year's reception click here